Probably noticed I haven't posted here since I blew up a bit over Ep5 haha (although I see you guys have kept things going on without me thankfully haha). I have kept watching the show though but was less invested in it to continue posting my episode round ups. I said after ep 5 that they'd really need some good eps to undo the damage that did, so...
Here's my thoughts on eps 6-9..
They sort of did as Ep6 was really good. I love any story line that deals with Picard's trauma from the Borg, eg some my favourite powerful moments in classic Trek include Picard braking down in front of his brother at the chateau after Best of Both Worlds and Picard loosing it and smashing the ship glass case in First Contact. THE LINE MUST BE DRAWN HERE! So that moment when he saw his own face as locutus and his reaction was cool. Seeing him on the cube and the way the ex-Bs reacted to him was interesting too. I'm glad Soji got activated as I was getting a bit over the innocent girl on the cube with her cool badass lying boyfriend storyline. The queens chamber was cool and I liked the nod of the head to Voyagers Sikarians and the Borg using their teleporter tech after assimilation.

Ep7 was enjoyable due to us getting some nice fan service and seeing some beloved characters again, but some of those annoying things started to creep back in again. Troy & Riker lost a child due to a reason that just seems so silly.. a disease that is only cured by taking stuff from an android brain.. give me a break.. and once again WHY DOES EVERY SINGLE FRIGGIN PERSON IN THIS SHOW HAVE TO BE MESSED UP FROM TRAUMA??? why can't anyone at all be okay lol. I'm sick to death of it. People loved Star Trek because it painted a picture of this near perfect Utopian human future where greed, money, racism, poverty, addiction and all the other nasty stuff was either eliminated or barely there and therefore was usually projected onto the alien races, this giving people hope for the future and some nice escapism from all the news that tell us we're gonna destroy ourselves. However these writers seem to be intent on bringing the misery of their own lives into Star Trek making it not really escapism at all, now its just what we see on the news and todays flawed humans but with spaceships lol. Don't get me wrong, I love my dystopian dark future shows too but as for Star Trek unless its an alternate universe than I dont like them screwing up the prime timeline and characters we know and love. and don't even get me started on the smoking addiction BS.. I'll just leave this here: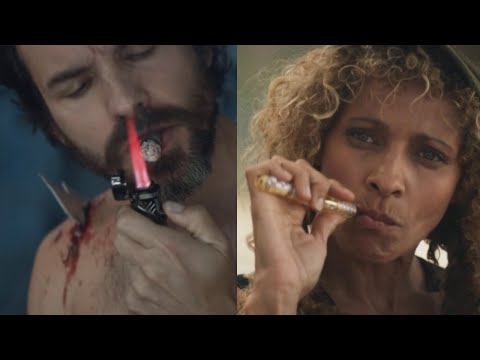 Also clearly Kurtzman seems to have forgot Inner Light where Picard raised an entire family but oh now apparently now he knows nothing about teenagers so he gets schooled by Riker & Troi for it.. Urgh..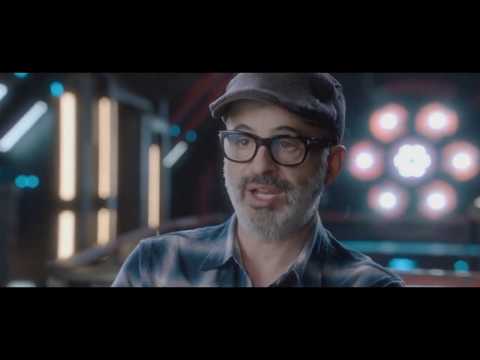 Oh and surprise surprise another old character has bought it.. but that's okay.. we've got these great new ones to replace them so who cares lol. The fact I just struggle to remember the names of the new characters really does show how great they are lol. RIP Hugh. Also wtf.. she's a evil lady pretty much killing everyone but she won't touch Hugh because he's a federation citizen. He helped Picard escape but she still has to hear him say that he's not on her side before she can kill him.. ugh come on..

Anyway on to episode 8 and its okay I guess.. but still some annoying stuff.. our Vulcan commodore is apparently half Romulan which I guess explain the sunglasses gaffe a few episodes back as vulcans don't need them, although clearly she has retained her Vulcan ability to mind meld as I've never seen a Romulan do that. The mind meld is what made Dr Death kill her lover and act all weird for ages.. but now she's fine and won't hurt anyone cause she and Soji talked about mucus lol. We see the source of the vision is from an alien artifact and we get further explanation on the main plot. Action Jackson 7 of 9 returns and kicks some more ass. She takes control of the cube which was kind of cool although apparently she doesn't have control of the airlocks and the Romulans do lol, plus apparently the Romulans can just stand there on a balcony and watch just fine (It'd like Pike watching the torpedo explode 2 meters away via a glass window all over again, or Spock watching Vulcan go into a black hole on a another planet with a thick cloudy sky lol). And somehow Borg are useless in a vacuum despite us seeing them operate in space just fine in First Contact although I guess it was more the venting that got them as Voyager vented a few Borg into space back in the day too. Anyway not much else to say about this ep as it was mostly plot moving and setup for final eps.

To be continued (thanks to your character limit lol)